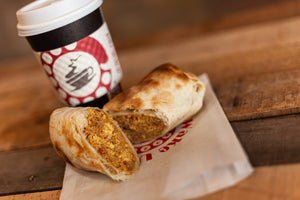 Uber Eats
We've partnered with Uber's delivery service to offer our full menu of beverages, pastries and baked goods straight to your door!
HOW IT WORKS:
• Place your order online or through the UberEats App from your nearest Wake Up Call location.
• Select the items and options you want and enter any special instructions.
• We'll make your order fresh and notify an Uber driver as soon as it's ready.
• They will pick up your order and bring it directly to youEnjoy!
- or -
Pick-Up Orders
NEW ONLINE ORDER PROCESS!
We now have an online order form to replace our old fax-based ordering system.
• We require prior-day advance notice for online orders with a minimum order of $25
• Once your order is placed, we will contact you to confirm your order and coordinate with your NEAREST LOCATION
• Payment will be collected at pickup.
ORDER ONLINE